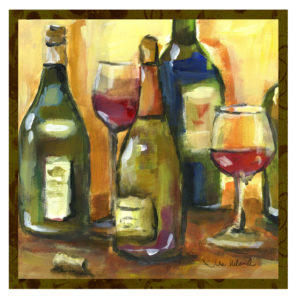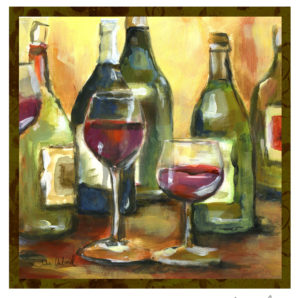 The Northwest is home to artist Julie Ueland, who at age 10 began drawing and painting under the guidance of British impressionist Gloria Jasper. Entrepreneurial from childhood, Julie started a mural painting enterprise at age 13 that provided her with steady work and spending money through high school.
She attended Pacific Lutheran University majoring in secondary art education and psychology, this time launching a small business from her dorm room where she created hand painted cards and personalized tee shirts for fellow coeds.
After graduation Julie taught drawing, painting and ceramics at Bethel High School in Tacoma, WA…and simultaneously began a home-based jewelry business which quickly grew to employ her students in an effort to get the orders out the door.
Ueland Arts was officially incorporated in l985, taking Ueland out of the classroom and into the fashion accessories marketplace fulltime. Designing, manufacturing, marketing and employing up to 50 employees at a time, Julie was in her element designing jewelry, belts, handbags, and hair accessories for retailers including major department stores Nordstrom and Macy's.
In l991 Ueland and her family moved to the scenic Columbia River Gorge where she felt the call to start a new art-related venture. With a toddler and infant along side, Julie started Backsplash, a custom tile company that mutated to a ceramic tableware studio known for creating Fish On dishes and accessories. It is at this juncture that, while shopping at an airport store, Ueland's designs caught the eye of Enesco's art director and her licensing career began.
Julie has since been licensing her designs to manufacturers in the gift and home accessories market and currently works from her home in the beautiful recreational area known as "The Gorge".